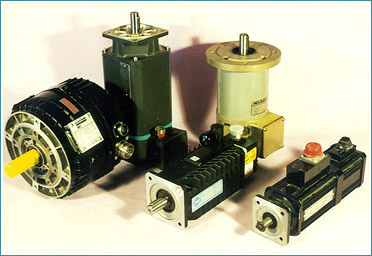 service, maintenance, repairs

Brushed or brushless servomotors

- fast
- safe
- reliable
- all known servomotor brands

dc-servo disk motors

Our employees guarantee professional work and have more than 25 years production and application experience with all known servomotor brands (e.g. PMI, PML, Alsthom-Parvex SA, BBC/ABB Yaskawa, Mavilor Motor SA, Baumüller ...). An extensive spare part inventory is available.

ac (brushless)-servomotors

As manufacturer and supplier for motors of this technology employees of Printed Motors dispose detailed technical knowledge which dates also from earlier activities for competition companies. Therefore we are able therefore to carry out maintenance and repairs of almost all brands (including tachos, optical encoders or resolver).

For further questions our service team is at your disposal:


or call +49 62 26 78 70 0